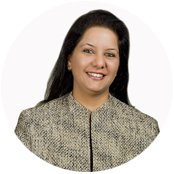 Preeti Syal
M.Sc., R.H.N., Certified Ayurvedic Lifestyle Consultant
Hi, I am a certified ayurvedic lifestyle consultant from the American Institute of Vedic Studies and a Registered Holistic Nutritionist, graduated from the Canadian School of Natural Nutrition, Vancouver, BC. I also hold a Master of Science degree in Foods and Nutrition form Delhi University, India. I have an enormous passion for nutrition, a natural ability and a strong desire to share the knowledge with others. I am from New Delhi, the fast-paced metropolitan capital of India, but I have carried over my ancestral ayurvedic cooking style and philosophy of food over to Vancouver. My passion for food has evolved to embrace a philosophy that focuses on whole and natural foods intended to nourish and promote health and wellbeing. I aspire to help people restore balance and create wellness in their lives. I believe that most chronic illnesses stem from improper digestion and malnutrition.
I am part of the teaching faculty at CSNN, the Canadian School of Natural Nutrition, Vancouver Campus, since 2010 where I teach various Nutrition as well as Ayurveda courses. I also host nutrition and advance Ayurveda workshops including cooking demonstrations on various health related topics.
"Live, don't just exist" is my motto!!
Testimonials
Fantastic class! The food was delicious. Excellent teaching! The handouts are very helpful!
Testimonials
I learnt so much and can't wait to try it at home! Couldn't have been better. Delicious!
Testimonials
Great class! Very Informative! I liked the way we sat and enjoyed the food together!
Testimonials
Awesome! Great explaining of technique!
Testimonials
This has been the best cooking class, I have taken. You are a great teacher and make things look so easy. I also love that you give little tips and nutritional facts as you are giving the demo.